UL-AU Mark Certification Scheme - A UL Mark Dedicated to Australia and New Zealand
Gain a competitive edge with a certification mark that will empower trust and provide confidence that your products and systems meet the applicable regulatory and market requirements.
The UL-AU Mark certification scheme provides a tailored solution for Australia and New Zealand. UL's local personnel and certification team manage the program  with deep industry experience, bringing increased credibility to the market with UL's global reputation underlined by accreditation from the Joint Accreditation System of Australia and New Zealand (JAS-ANZ) 1.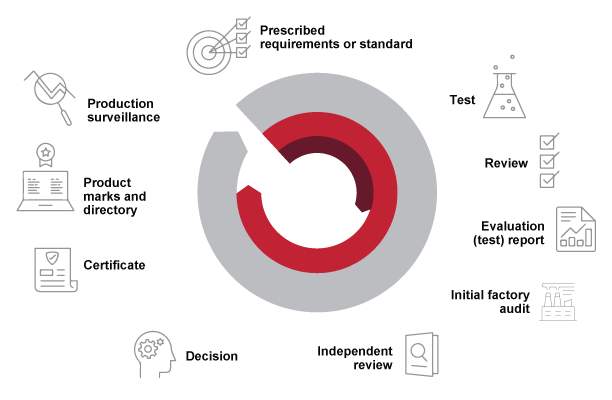 Product testing to prescribed requirements and requested standards is an important part of demonstrating product conformity. Third-party product certification provided by the UL-AU Mark Scheme complements this point-in-time assessment with product evaluation, initial factory auditing as well as production surveillance via  UL Follow-Up Services  to empower trust in UL certified products. Follow-up Services with UL apply to any product carrying the UL Mark to verify that the product still meets the original requirements it was certified under.
The UL-AU Mark Scheme is operated by an ISO/IEC 17065 accredited product certification body, and conducts associated certification scheme activities to the applicable ISO/IEC 17000 series of standards.
UL1 is ISO/IEC 17065 accredited by JAS-ANZ to offer the UL-AU Mark scheme and conducts associated certification activities such as testing and inspection to the applicable ISO/IEC 17000 series standards.